Touching the emotions of all visitors
Located right on the romantic Quy Nhon beach – one of the top 20 tourist destinations in the world which was voted in 2020, Seagull Hotel is nestled between the blue of the sea and the sky and charming nature, possessing a rare beauty view in the early dawn and sunsets. Nowaday, Seagull Hotel is gradually becoming an ideal place for all visitors when they have the opportunity to come to Quy Nhon.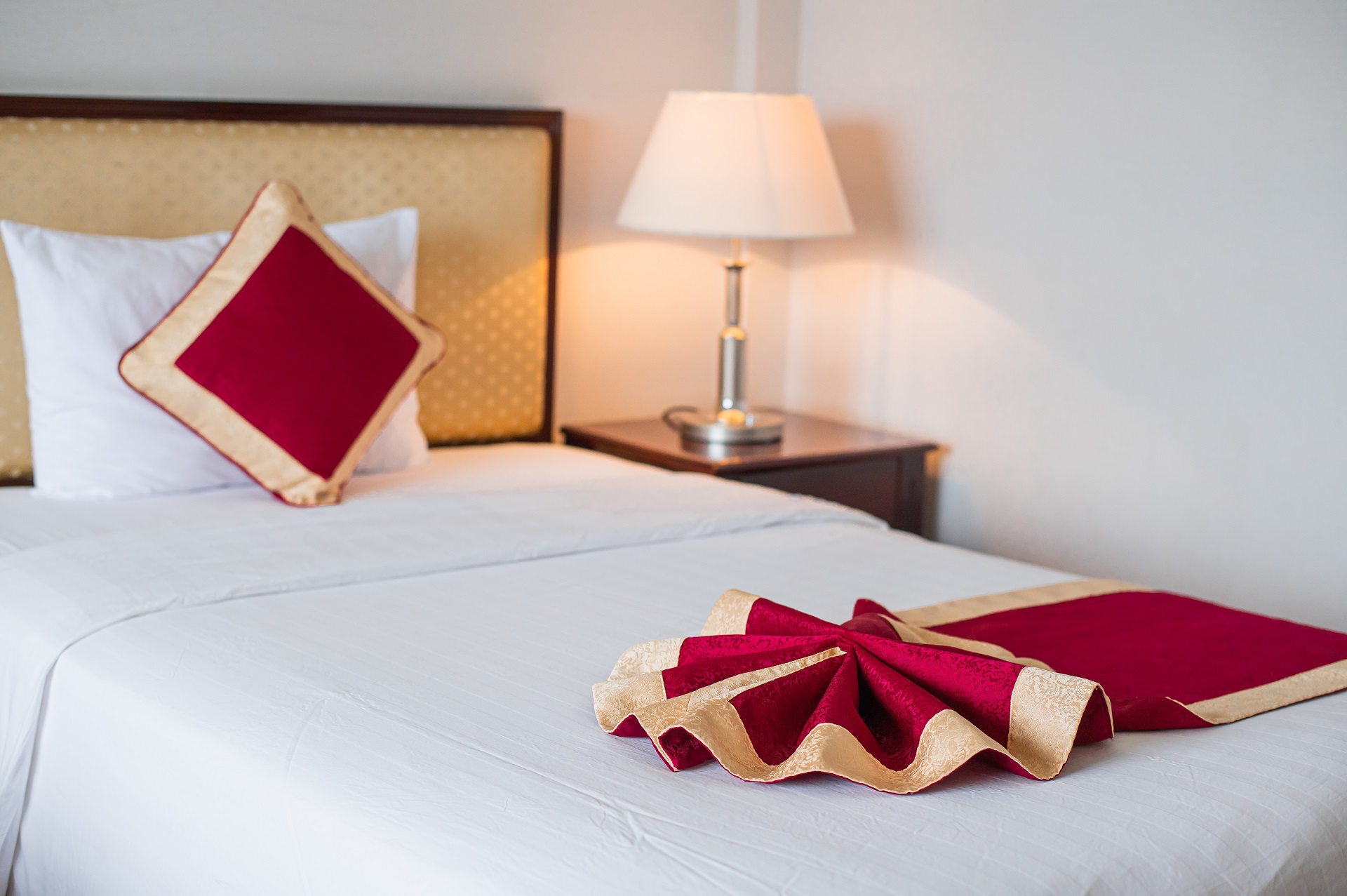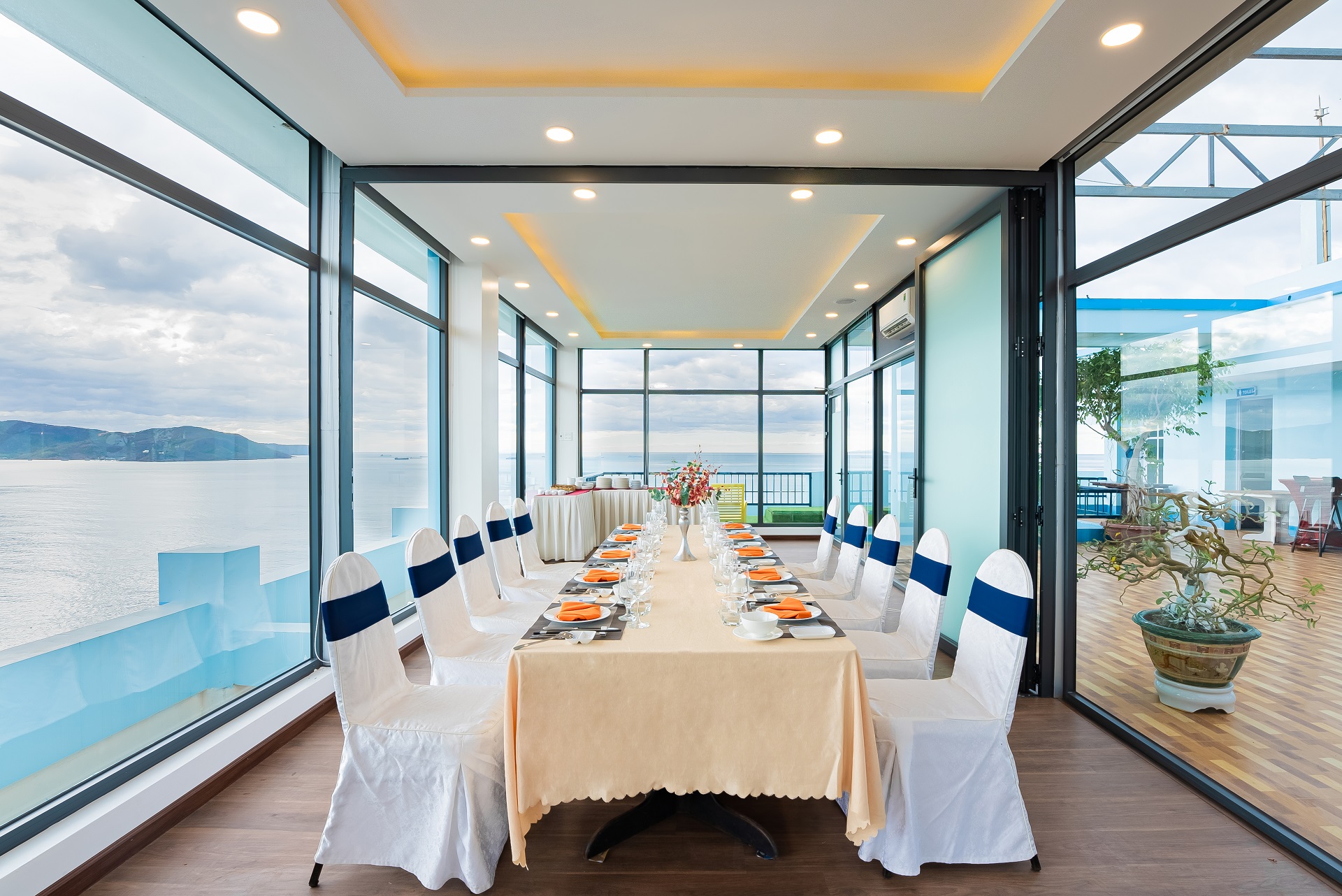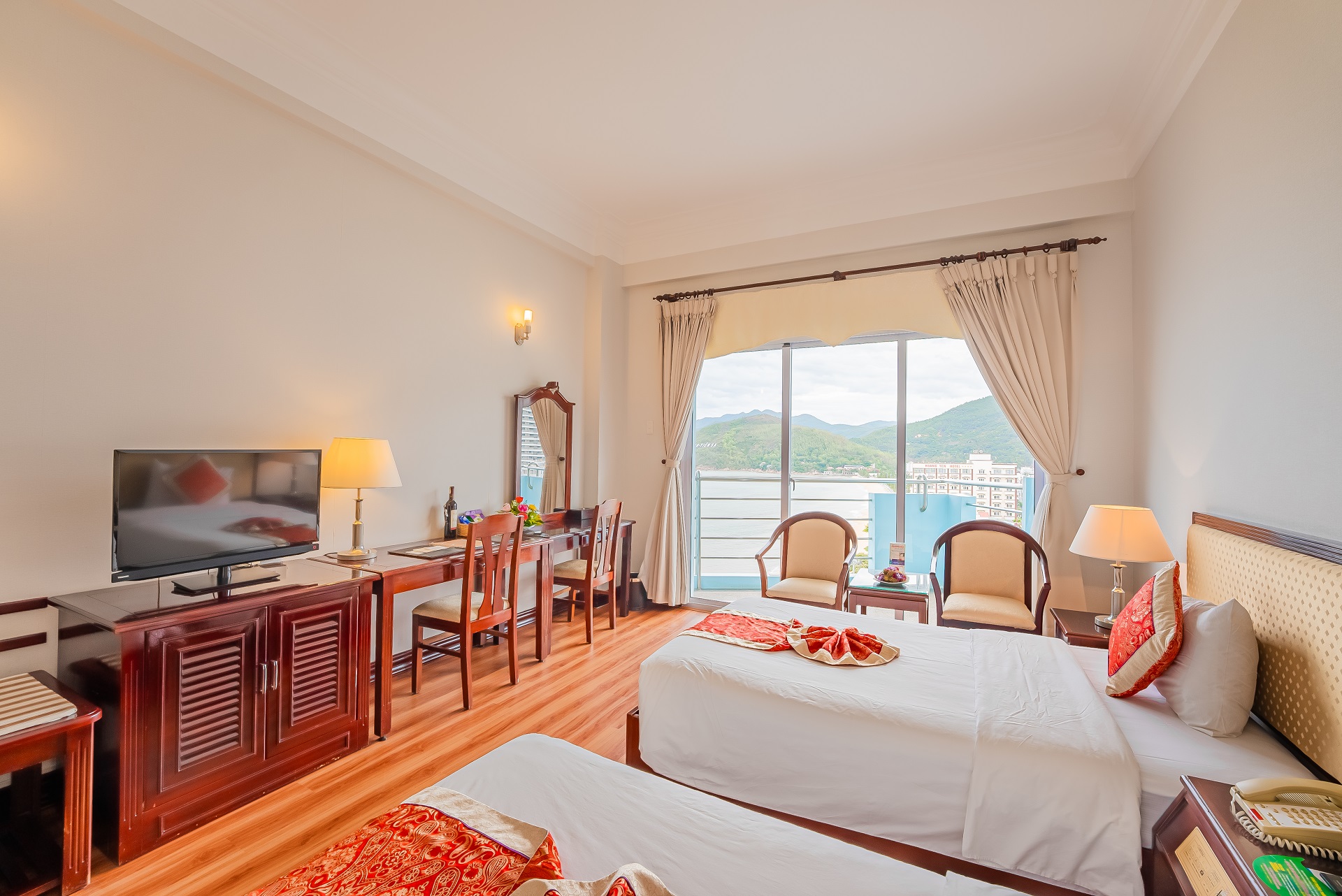 Seagull Hotel – 4 star luxurious hotel designed with modern European architecture in a high standard includes 170 well-equipped and modern rooms with separate balconies facing to the sea and the city, fully equipped with modern amenities, advanced communication systems to bring visitors the cozy and private space. All bedrooms can be arranged as either twin or single beds or as a double bed, depending on your preference. Each bedroom also has internet access, dressing table, the bathroom with the luxurious bathtub and shower. With a beautiful and convenient location, right from your rooms, visitors can enjoy watching the deep blue sea as well as welcoming to sunrise with cool winds.
Our hotel was built with imagination and creativity that offers the combination of the quintessence of the world and experienced professional staff. We hope to meet all your service requirements from room services, spa to events, conferences or parties.
With a desire to improve continously, promote the hotel's service quality in particular and the service of Quy Nhon city in general, Seagull Hotel is proud of providing visitors with the perfect holiday with high standard quality of 4-star hotel.
Adjacent to the Quy Nhon beach, located on the An Duong Vuong Avenue – the best beautiful street of the coastal city, Seagull Hotel is considered an ideal place for tourists all over the world.
Coming to the hotel, visitors have a full convenient space to watching the deep blue sea; enjoying the panoramic view of the city under the magic night lights.
The advantage of the location gives you comfort and convenience during your stay. From the hotel, guests only take a few minutes to walk to the beach, restaurants, cafes, shopping centers, entertainment venues in the city such as:
Queen's Beach – located in the Ghenh Rang Hill – is considered the best beach in Quy Nhon city.
Vietnamese Poet – Han Mac Tu Grave.
Twin Towers.
Eo Gio – Nhon Ly Beach.
Salangane Island – Phuong Mai Peninsula.
Not only serving the accompanying accommodation and resort activities, with a system of restaurants – banquet halls on-site, Seagull Hotel is also a place to organize events, weddings, and conferences all year round, ensuring service all your needs.